Reading is such a beautiful thing.
Simply reading a book can transport the reader to a whole new world *ques Aladdin*. Yet sometimes we pick dud books. Ones that we look at and say "seems fine!" then half way through the first chapter start to lose all hope. Well my darlings…. That is what I am here for! I have selected highly anticipated or under rated books for my *drum roll please* Sockin' Summer Reading Club!
"That's nice honey"- my mother
"Wow what a treat!" – sarcastic friend
With all that great feed back lets check out get into how it works!!1!
Every 1-2 weeks I will read a novel and give you my unfiltered opinion on it. I will tell you if it is worth your penny.So if you see a book that you were interested in down below…Follow along before taking the stride! All your trust does not have to be in my hands….If you would like to follow me on my amazing novel adventures, why not sign up for my email list?! I know self promo sucks, but this time it is actually worth it (unlike those email lists that send emails once a day about the earth shattering deals that only save you 10 cents).
If you sign up for the email list, you will be notified every time that I post a blog. So if you want to take part of a summer full of laughs and books… why not sign up?! Don't worry there will be no "easy payments of 12,000$" it is all free.
(and who said nothing in this world is free?!)
Anyway, after long anticipation here are the titles of the novels that will take part in my Sockin' Summer Reading Club!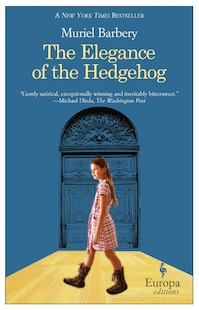 1) The Elegance of the Hedgehog
by: Muriel Barbery
2) Me Before You
by: Jojo Moyes (now a major motion picture!)
3) Mad about the boy (Bridget Jones Diary)
by: Helen Fielding
4)Old Records Never Die
by: Eric Spitznagel
5) Three Day Road by: Joseph Boyden
6) All the Light We Cannot See by: Anthony Doerr
7) The Martian (I have seen the movie and loved it but…By: Andy Weir                
*the last time a movie was better then a book was with this one…*
8) Three Cups of Tea By: Greg Mortenson
9) IT by Alexa Chung
Hey Guys!
If I start next week (which I will) this will roughly be the amount of books I will be able to get through this summer! We may be able to fit 1 or 2 more so PLEASE comment down below some recommendations! I am beyond excited for this summer reading club and I hope you all are too! I recently just hit 1,030 views and I just want to thank you all soo much for taking the time to read my stuff. Means the world to me!
Lots o' Love (as always)
xx
p.s. If you would like to sign up for the email list.. on my front page right underneath the search bar is where to go! 🙂 I would also love to hear any feed back via comments or looks up my twitter @sockthewalk!